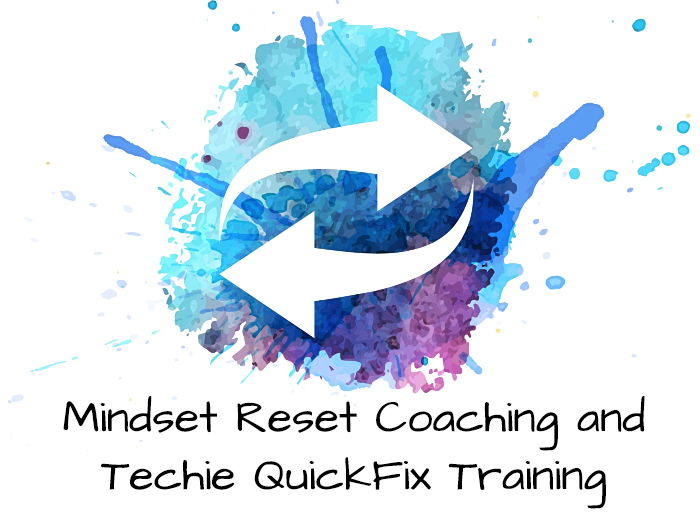 Are you stuck and don't know how to get that ball rolling forward? Has your dream goal or project come to a grinding halt? How in the world will you ever reset your mindset, kick into gear and take action now?
Blue Sun Studio has the answer for you. Our Mindset Reset and Techie QuickFix sessions are designed to get right to the point and cut through any preliminary clutter. This is not about taking it at your own pace. This is a full on kick in the pants without excuses.
The Mindset Reset
Feeling stuck and unable to do what you SAY you want to do? Perhaps the problem is your mindset! This service is for those who are stuck and want to move the ball forward on a particular goal or project. This quick, no nonsense coaching will get right to the point and cut through any preliminary clutter. Wendi will help you reset your mindset and take action NOW. 
The Techie QuickFix
Fear of the great unknown keeps so many of us from reaching our goals, especially when technology is involved. The Techie QuickFix is a 30 minute training session with Deb to help demystify your WordPress dashboard, or a sticky book formatting issue, or an Adobe Photoshop/InDesign problem, or help solve a single website situation causing you frustration. Most of the time the solutions are simple, all you need is a guide to show you what buttons to press or where to look to get it done. Once you've learned where to look and what to do, you'll be on your way again!
The First Step
Everything begins with taking the first baby step. Fill out the form below and tell us your ONE issue you want to conquer. Choose either the Mindset Reset or Techie QuickFix. Each session is meant to focus on a single challenge and nothing else. Tell us what that is in the "How Can We Help You" box. After we receive your form, we'll contact you to schedule your session.
Each session is $75 and we will send you a payment link when your session is scheduled.
Save
Save
Save