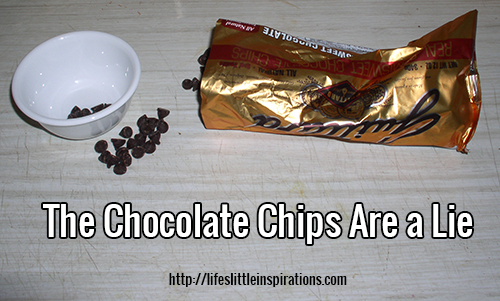 Hello everyone, Deb here. For those of you who don't know me, I'm Wendi's business and writing partner, and friend. The design and techie half of Blue Sun Studio. In general, I tend to keep personal inspiration and revelations to myself, but every so often I come up with something that needs sharing.
A year ago at our annual business retreat I decided I wanted to go through Wendi's coaching program. I knew a little bit about what she does with clients, but so much of it remained a mystery. To be honest, that was a small part of it. The bigger part was helping myself be a better me. I wanted to wake up, stop sleepwalking through life. I couldn't, in good faith, help teach our workshop, Journey to the Center of Your Heart without walking the talk myself.
The first couple of weeks were HELL. Yes. Hell. Facing your darkness and embracing it isn't easy. The light of day is blinding when you take away the wool-covered glasses. Suffice it to say, I'm seeing clearly behavioral patterns I never noticed before. When the "scary" was over, my observational Spock aspect was fascinated.
I unearthed old beliefs, I learned how to recognize my Multiple Personality Aspects (MPAs), the parts of ourselves that are those nagging, destructive, annoying voices, and how to deal with them. I've learned to wake up, and now I can't go back to "sleep" no matter how hard I try.
So, the other day I was in the grocery store, doing the weekly shopping. I was so pleased with my cart. The top was filled with a rainbow of produce…eggplant, spring mix salad, tomatoes, bananas, cucumbers, oranges, assorted other leafy green things I hadn't touched in years…it was so beautiful that I almost took a picture.
I had just tossed a box of instant oatmeal into the Glorious Cornucopia Cart from Heaven when I turned the corner and entered The Baking Aisle (cue ominous duh-duh-DUH!).
It's November. The holidays are looming. To paraphrase Ned Stark from Game of Thrones, "Baking is coming."
There, staring me in the face was The Wall. Not the one made of ice, but one of chocolate. A whole end cap of chocolate chips. Dark, milk, semi-sweet, butterscotch, white, peanut butter….
Right away, my inner Gourmet says, "Hey, you bought bananas, some of those chips would go great in a loaf of banana bread."
I paused. "Hm, you're right. Pancakes too."
"With sausage and syrup," The Gourmet said, elbowing the Rebel Child, who took off her ear-buds and perked up.
"Yes, I could use them in baking. Baking is good."
I tossed them in the cart and the package of semi-sweet chocolate chips came home with me. Yay! I had chocolate!
That was last Saturday.
Now, one thing I have been struggling with all my life is food and weight issues. Too deep and involved to go into here, but suffice it to say, I've been doing much better since coaching with Wendi. Exercise and The Rainbow Menu have become a habit by now.
Almost.
Do I need to tell you the package of chips didn't stay closed until the bananas had gone brown? Monday night, after a day of prepping for our workshop, while settling in to watch Cher on Dancing with the Stars, a thought popped into my head. "Psst…hey…you've got chocolate in the freezer. Go get some. And don't forget the milk."
I don't know which MPA that was talking. It could have been all of them. Except for Roy, my shamanistic Bear, the Spiritual Mystic Nurturer, who was probably too busy hibernating at the time to speak up. Either that, or he just wanted me to learn this lesson.
Anyway, I heeded the Call of Chocolate and had some.
This small incident, action taken while asleep, an action I had done time and time again, was SO off my radar I even forgot (I don't even think "forgot" is the right word to use here. "Ignored" is probably better) to write it down in my coaching journal.
Not. One. Single. Mention.
Nada. Zip.
It was a dream. It never happened.
Now, here's the lesson. Listen closely. These are the kinds of lies we tell ourselves. They're so insidious we don't recognize them as lies anymore. They're small, sneaky, quick…like roaches. And I HATE roaches. They make my skin crawl.
It wasn't until yesterday that this road flare of an epiphany flashed in my head that I realized what was going on. Again, it was the end of the day. I had done great, I had finished my journal entry, the day was satisfyingly over and I was chilling and getting ready to watch the season finale of Face Off.
I looked down at the tiny bowl in my hand with the not-so-innocent chocolate chips sitting in the bottom of it and it hit me.
The chocolate chips were a lie!
OMG!!! How did this happen? What the…?
A month ago I would have beat myself up over it. The Taskmaster would have stood up, The Judge would have banged her gavel on the desk and shouted, "GUILTY!"
But this time, The Truth Speaker, my personal Harry, gently put a hand on my shoulder and said, "It's okay. Yeah, the chips were a lie. You knew you were going to eat them. Good on you for finally realizing that. Go ahead and finish what you've got. Enjoy them, and be more aware in the future."
Harry's good that way. He's so understanding.
I'm understanding.
And that's the crux of it. Once you're awake and aware, you'll never look at anything you do the same way again. Our lies run deep, so deep they often become beliefs. They become our reality. We don't see them anymore. They hide in plain sight. They're the opinions we stuff down because we want to be accepted, they're the excuses we make when we really don't want to admit we'd rather be doing something else, they're a part of the empty platitudes we tell others just to be polite.
They seem harmless. After all, what's wrong with a little white lie when we need to spare someone else's feelings, when we're too afraid to make waves?
They're wrong because in the end, the only person we're hurting is ourselves.
None of this would have come about if I hadn't decided to go through some coaching with Wendi. Seriously. If you know anything about the two of us, we won't endorse anything we haven't tried for ourselves. Working with my partner is no different. If she were full of shit, I'd say so. Now, anyway.
These kinds of revelations are stunningly beautiful. And the ones that are the most beautiful are when we see them happening in other people. We had our first class in The Journey to the Center of Your Heart this past Tuesday. Let me tell you, the people we have in there are inspiring. I'm watching them go through the same things I did, and what I'm still going through. We're not all that different. We all experience the same things.
How about you? You want to find your truth? Is it time you woke up? Want to learn how you can discover your personal MPAs?  It's not too late to join the class. Come on in, the door is wide open. All you have to do is take that first step.
And yes, we have chocolate…no lies attached.