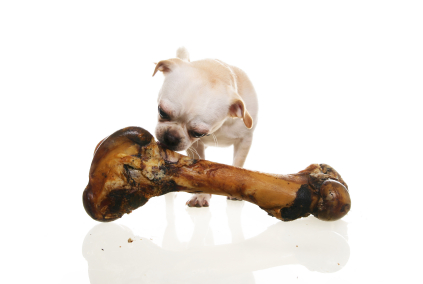 What you can't decide, will hurt you…
There is nothing scarier than the feeling that the entire world is pressing down on your two tiny shoulders. There is nothing easier than to walk away from the pressure of that feeling and go think about something else.
Human beings have an amazing ability to procrastinate and avoid doing the exact thing we know we should be doing. Often, the one, very thing that has the potential to be the life changer we have been dreaming of….and we run…not walk…in the opposite direction.
One of the places this seems to trip business owners up more than any other area is in the area of making decisions. As business owners we pay a high price for our indecisiveness in lost clients, wasted time, starting projects over and over again with re-created visions (often just before the old one was almost done…) and costly branding errors.
Why do we do that? For some of us, it's even more baffling because we only do it in isolated, small areas of our lives when the rest of our world is under managed control. If we can handle the rest, why do we get tripped up in small little areas? Being Business Owners requires that we step out into the position of authority and leadership. Leadership requires that we are decisive and confident. Often, that is a heavy load to carry.
Don't be too hard on yourself. Here is a little secret. No one is exempt. It is hard for all of us. Every time we reach a new level in our success we have new challenges and choices to figure out. So how can we learn to get over this knee-jerk reaction of not "Doing what needs to be done" ?
The first step is to stop and get clear on the WHY behind why you are hiding and being indecisive in the first place.
Easier said than done? I know. But not as impossible as you think.
Let's break it down into tiny bites. But to do that, we are going to go through the back door. Instead of First Things First, let's begin at the End.
Three Easy Bites to Beat Tough Decisions
First Tiny Bite: Remember the Big Picture. Why was it important for you to make this decision in the first place? What is your desired outcome? Who are you trying to affect? Who is your market? Your ideal client? What is your basic need? What will make you happy? Create a list of filtering questions working backward from your Victorious End Result and see which option will take you to the best end game.
Once you have remembered your BIG WHY, your motivation will kick back in. But it doesn't always help it stick. To help with that, we need to eat the next tiny bite.
Second Tiny Bite: Get Rid of Overwhelm. Now that we just looked at the big picture, we want to forget all about it. Seem counter-productive? It's not! This tiny bite requires putting blinders on. Is there anything you can do THIS VERY MINUTE, HOUR, OR DAY that can help you take Action or make a decision? Then focus on that. ONLY that. You may be amazed how a little bit of focused attention clears a path toward moving the entire process along. Many times paralysis happens because we can't see the very next step because we are too busy looking at the entire vision as a whole and we are too stuck to move forward.
Third Tiny Bite: Banish the Perfectionism Monster and Move Forward With Confidence. Here is the truth. You will fail. You will stumble, you will learn, you will grow, you will journey on, get better and then become a big success. But ONLY if you are willing to submit to the process of moving forward through trial and error and growth! That is the journey of every entrepreneur. There is NO OTHER WAY to SUCCESS!